YOUR NEW TOTAL BODY WORKOUT.
RhinoRope was created by two workout fanatics who wanted faster results in a shorter time. This weighted battle rope helps build muscle while burning fat and is proven to improve balance and posture. A work-out program using these ropes will be released soon! Get your rope today to start seeing results tomorrow.
Burns more calories than 30 minutes of running.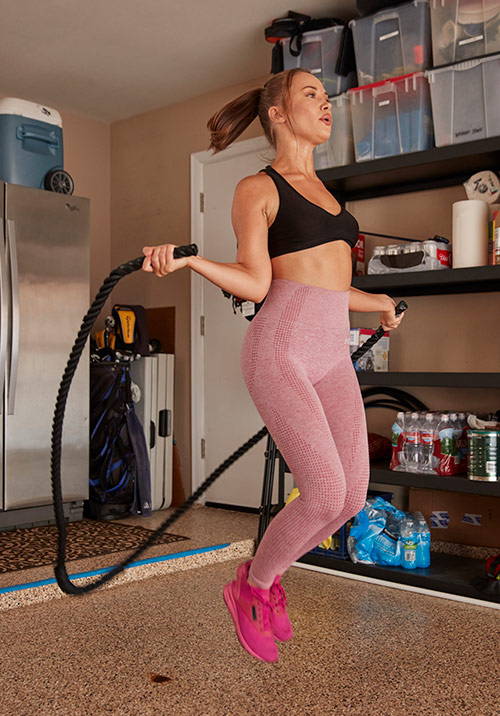 RhinoRope allows you to burn more calories in a shorter amount of time sot hat you can reach your fitness goals and also have time to do all of the the other important things for you!
JUMP TO A STRONG & HEALTHY BODY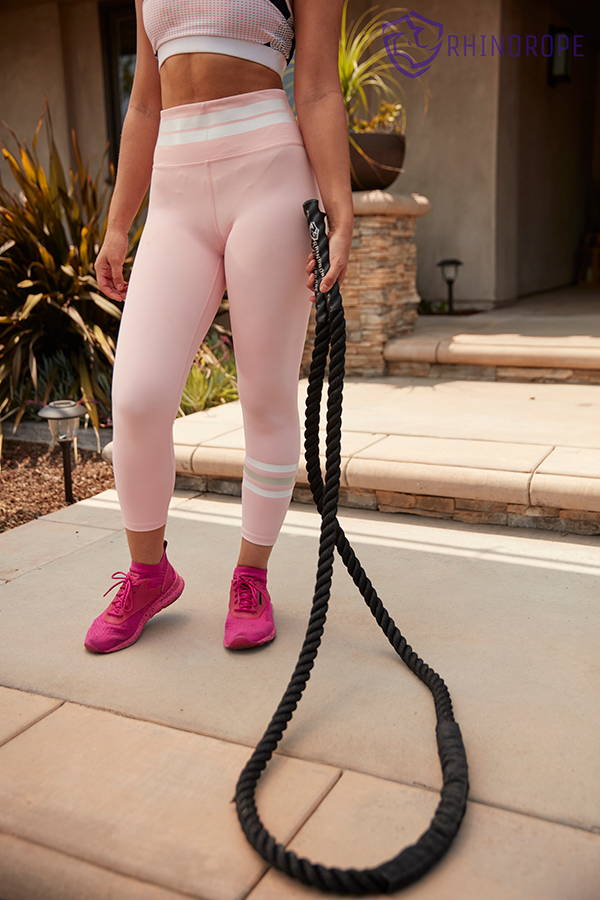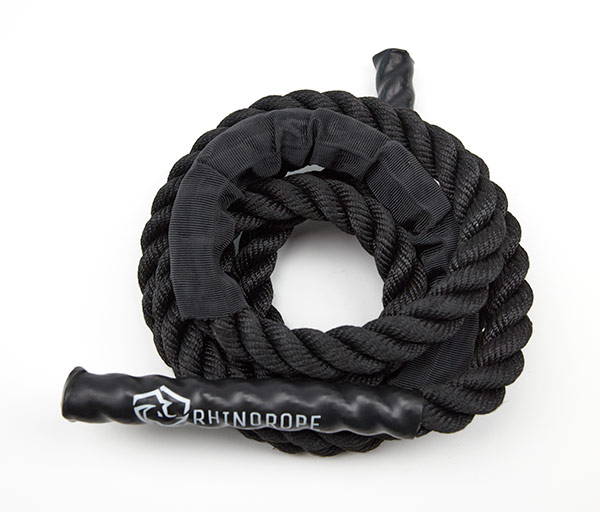 The RhinoRope™ weighted jump rope is a game-changing full body workout that uses a weighted battle rope to build muscle, increase cardio, and burn fat. RhinoRope™ comes in 2.2, 5.5, and 8.8 lbs! Due to its added weight, the rope is able to initiate muscle growth.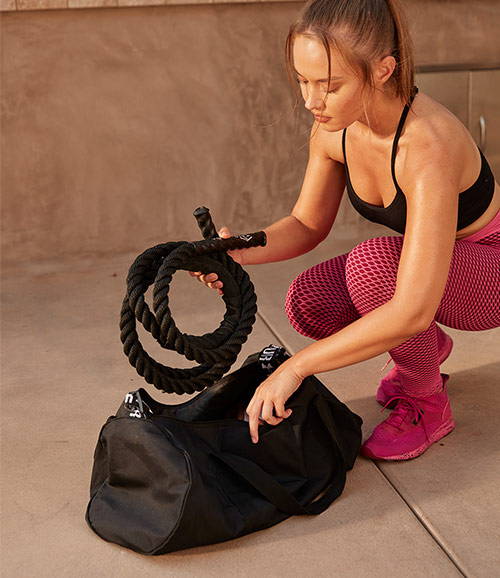 A FULL BODY WORKOUT WHEREVER YOU GO!
No matter where you are in your workout journey, the RhinoRope™ will give you a killer full-body workout, anywhere.
BURN MORE CALORIES FASTER!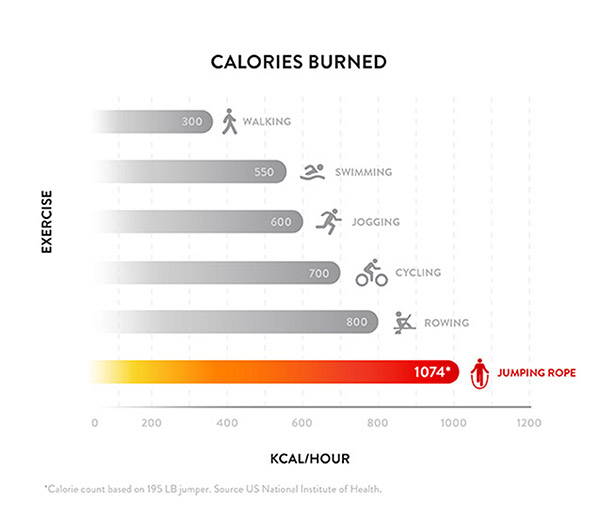 Double your calorie burn! Using RhinoRope™ can allow you to burn nearly twice the number of calories as other cardio training exercises.
GET YOURS NOW WHILE IT'S 50% OFF